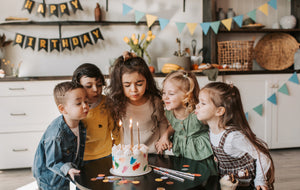 What do we do?
When you throw a kids birthday party or celebrate a holiday do you think about the waste you produce? The balloons, plastic decorations, cheap banners, packaging & plastic dinnerware all end up in the landfill after being used just once. What if we could eliminate a lot of that garbage but still have the fun decor and activities you want? Well you can!

We have rentable party decorations, games, activities and servingware for your next party! Have them delivered right to your door, use them at the party and have them picked up afterwards. All the items will get used again at another celebration, drastically reducing the amount of waste you create at your party. This model is part of the sharing economy, similar to bike shares, ride shares or even clothing rentals for special occasions. It's a sustainable way to have the party theme you want without the waste.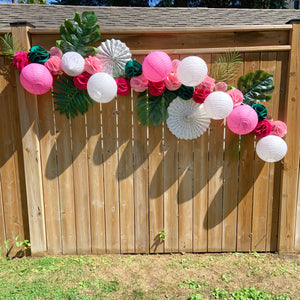 Balloon Alternatives
Balloons have become synonymous with celebrations but that needs to change because they have a negative impact on the environment. I create custom garlands where everything used is reusable. I use paper lanterns, fans, handmade fabric pom-poms and more.
Balloon Alternatives
Party Planning
If you are looking for help planning your celebration from start to finish we can help with that too. From custom activities & party logistics to choosing sustainable vendors and party setup we've got you covered. Share your vision and let me make it come to life!
Party Planning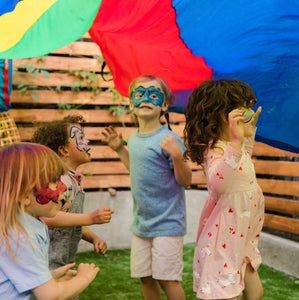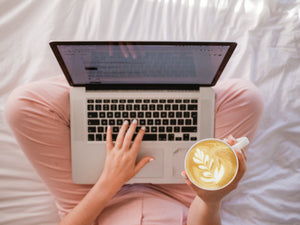 Blog
Check out my blog with tons of tips on celebrating more sustainably. It includes DIYs, party activity ideas and ways to celebrate all our favourite holidays with your family in a more eco-friendly way.
Blog